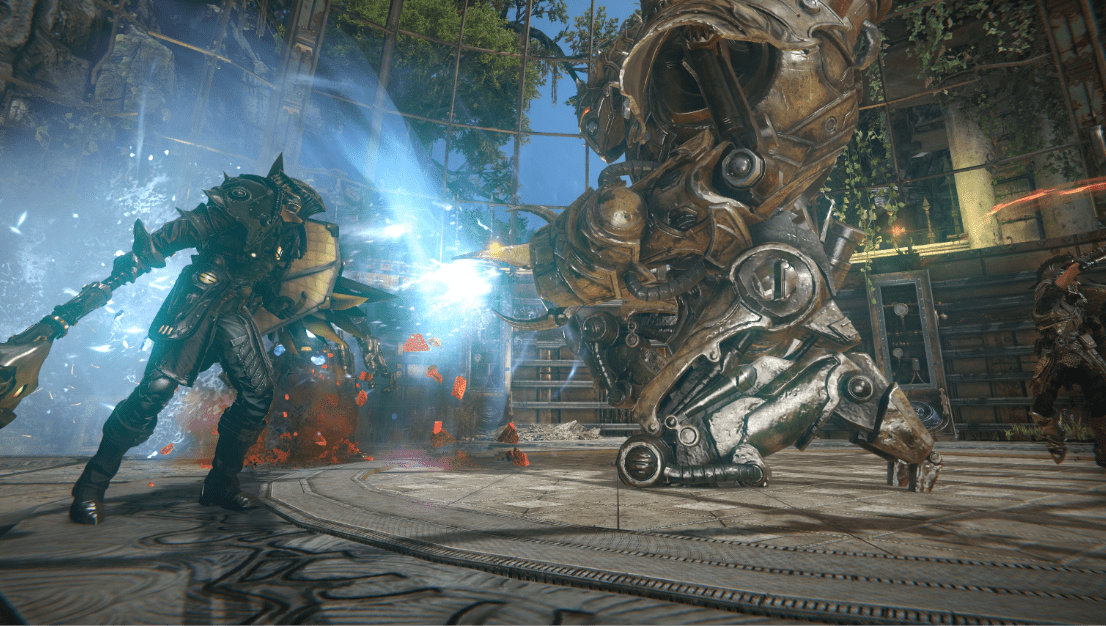 WAR ERUPTS AS TWO FACTIONS COLLIDE
A great ark known as Inventus embarks on a journey towards the paradise of Elyon.
The expedition is halted by mechanical beings who identify themselves only as the Dark Apostles.
You, a renowned adventurer, are abducted by the Dark Apostles in a struggle to protect the others aboard Inventus. But due to the noble sacrifice of a band of rescuers, you're able to return to the ship. Queen Maria Neishar, who leads the expedition, entrusts you with Arcana—the essence of the Tree of Sefiroth—to protect the tree and help deliver you all to safety.
Despite being able to use the power of Sefiroth, you were captured by the Dark Apostles while fighting to protect the people. Thanks to the sacrifice of the rescue expedition, however, you were able to return to Inventus once more. Queen Maria Neishar of Inventus then entrusted you with Arcana, the essence of the Tree of Sefiroth, in order to defeat the Dark Apostles. It is now up to you to protect Inventus.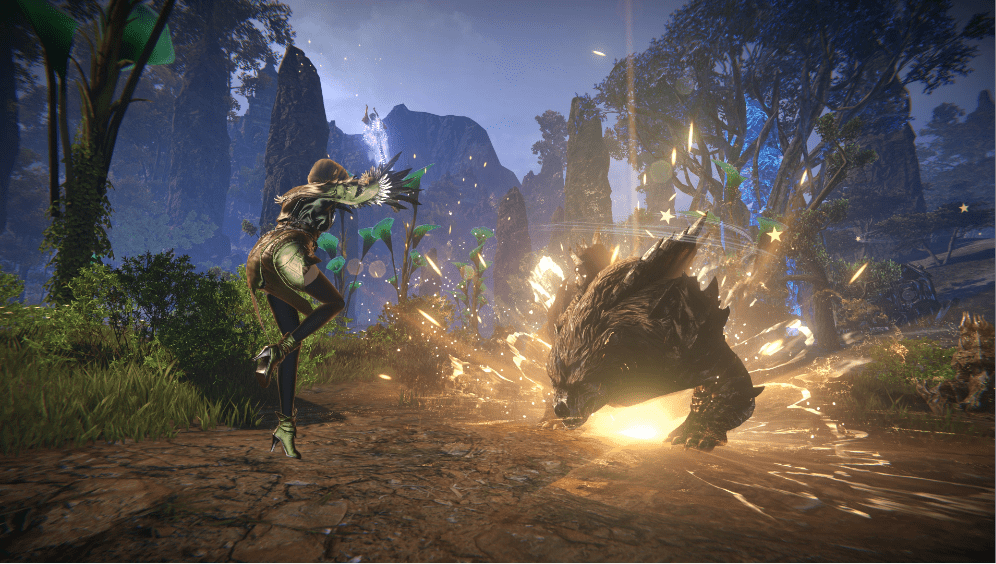 Game Features
Refreshingly dynamic combat
Effectively face off against multiple enemies with non-targeting based extravagant skills and exciting action sequences.
Skill-customizing as you wish
Enjoy numerous combinations of combat by selecting artifacts, runestones and rune features.
Competitive contents that require control skills and strategies
Enjoy various PvP contents from 1:1 to face off against AI and massive siege battles of Realm vs. Realm.