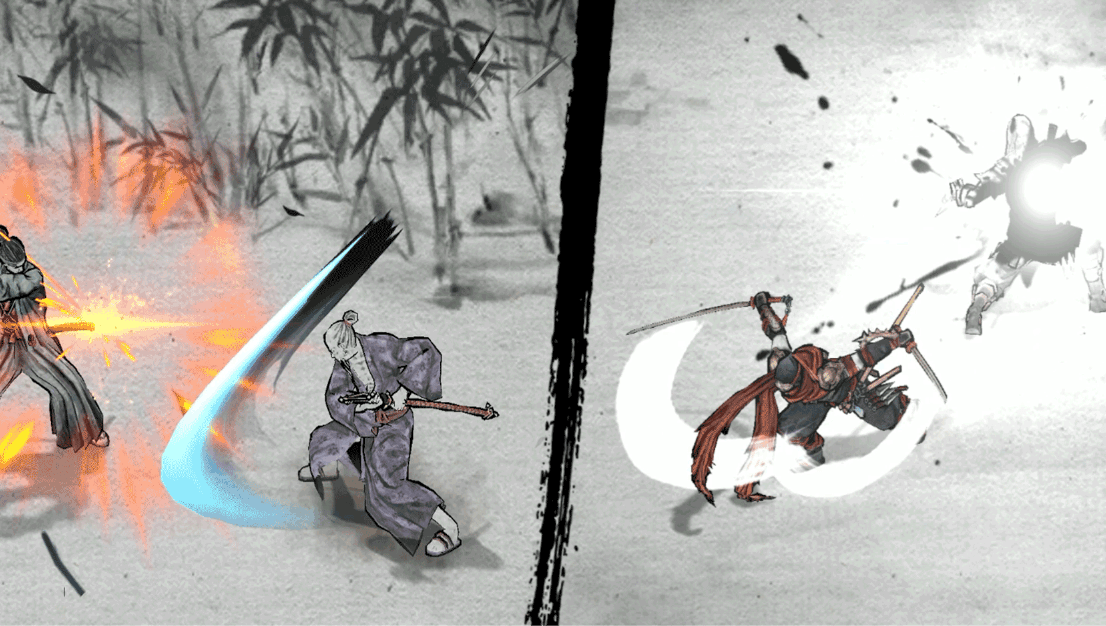 "I'll slash down anyone who stands in my way. Even the great mountains!"
Ronin: The Last Samurai is a Roguelike Action RPG, where the player becomes the Last Samurai who has lost their Lord. Be the samurai, and walk the road of vengeance, elegantly polished in an ink-and-wash painting style! Do not forget: The path of revenge is painful, and death is nearby.
"Parry! Slash!" – Real sword action where every moment is one of life and death!
The answer to triumph is simple: Parry out the enemy's attack at precise timing, and slash back. Remember that every moment you move determines both the road to victory, and pathway to death. Only a true samurai who understands the way of the sword will be the last one to stand on the warfield with revenge in hand.